Facilitate Partner Program
Partnering with Facilitate empowers you to deliver market-leading enterprise VR training solutions and keep focused on what you do best.
How the Facilitate platform works
Rapidly create and combine different types of VR content and deliver it at scale.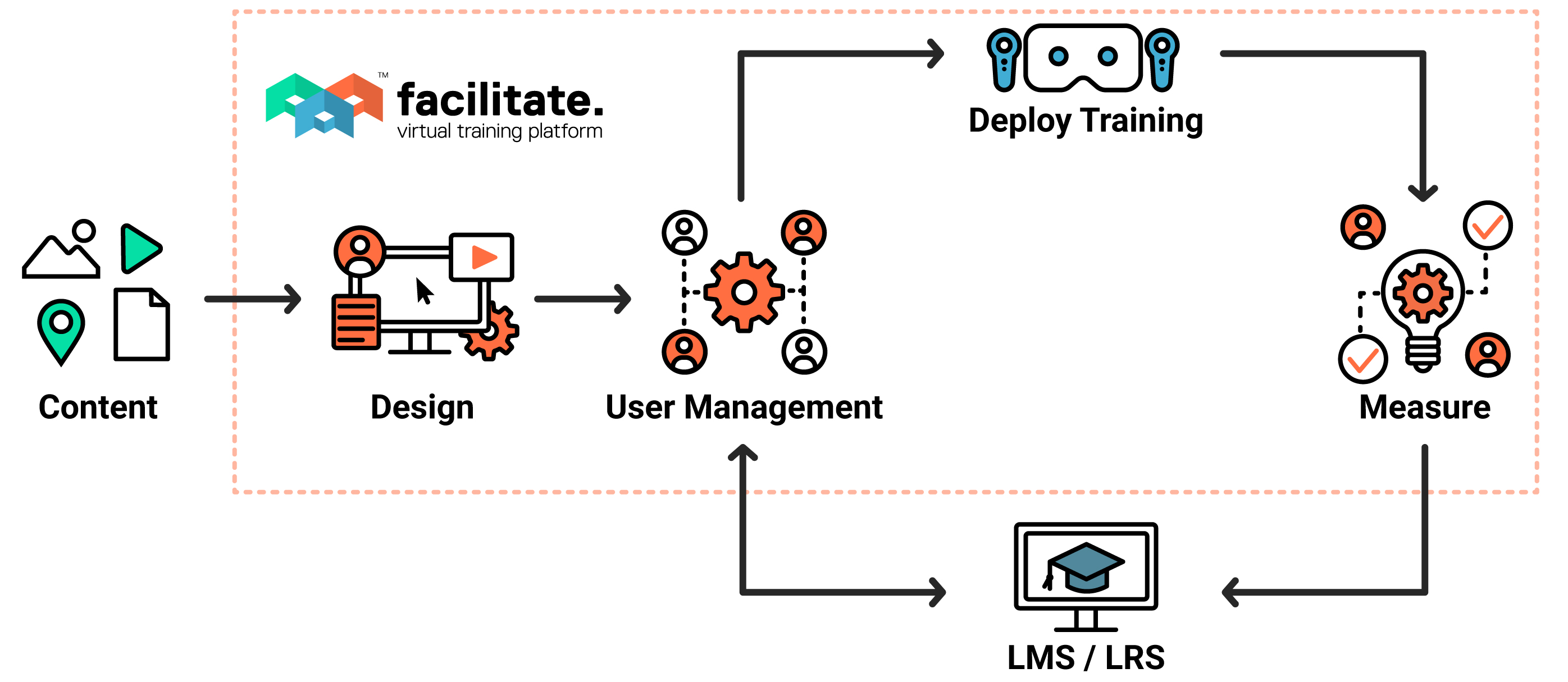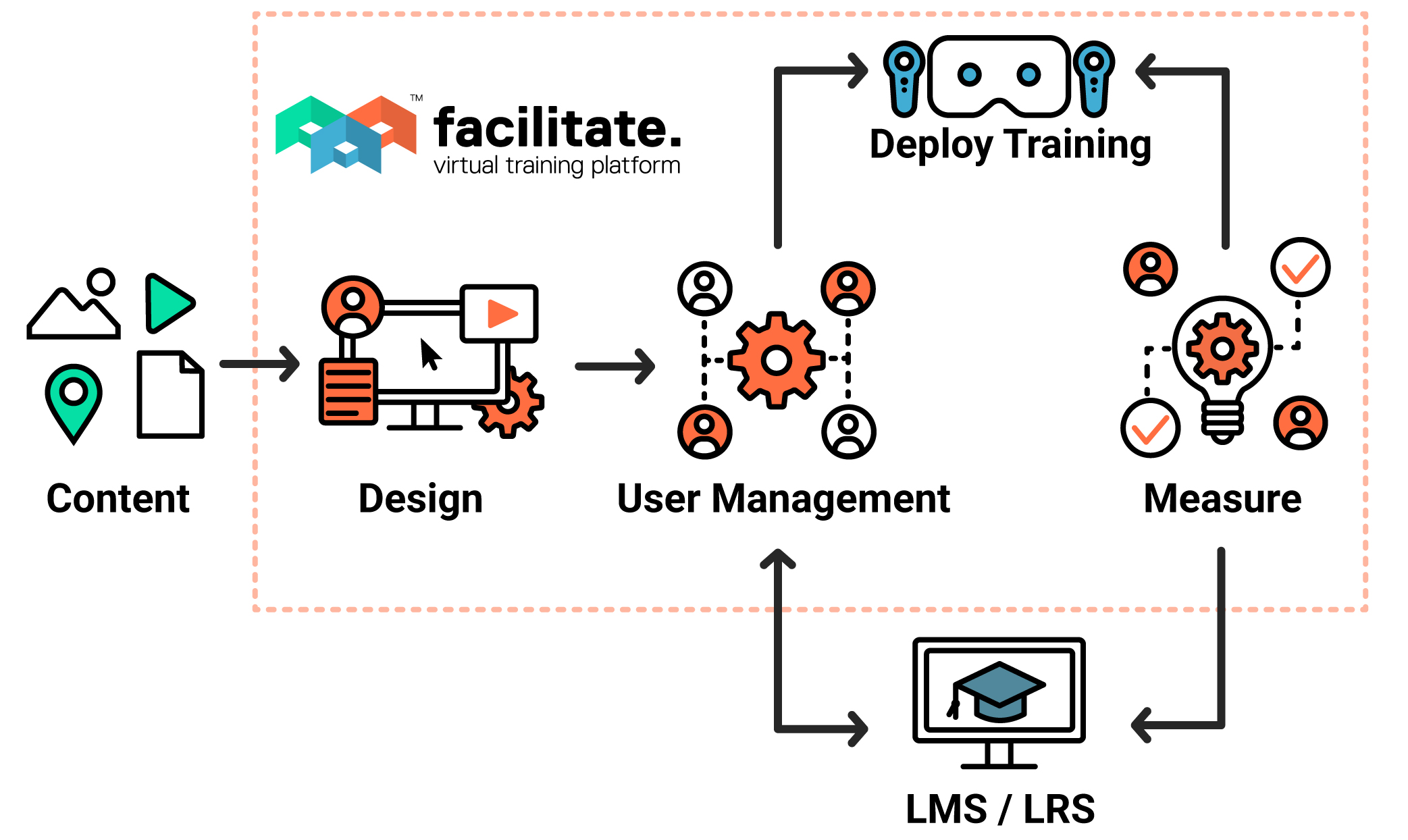 Facilitate provides market-leading VR functionality
Flexibly combine VR content
Compile VR content into structured lesson plans with learning objectives, in either a synchronous or asynchronous structure.
Manage users in one central place
Manage your learners using our group structure and permission functionality. Assign VR lessons specific to learning needs.
Measure training impact and export data to your, or your clients' local LMS with our xAPI integration.
Why partner with Facilitate
Easily deploy large volumes of content to clients via a creator account.
Focus on content creation while we ensure the platform evolves with the rapid advancements of VR technology.
Capture client and user data in Facilitate's lesson review section.
Seamlessly combine different VR content types into a single learning experience.
Provide clients with customisable xAPI integration (i.e. LMS, LRS, and other organisation systems).
Monetise existing content and generate an ongoing revenue stream by reaching a broader audience.
Benefits of the partnership
Facilitate allows you to focus on what you're best at whilst delivering a comprehensive enterprise solution to your clients.


Win and maintain enterprise clients

Get content to clients easier

Licence your existing content

Higher ROI on investments in VR

Content centralisation and control

Training data capture & LMS integration

The game engine used to build the Facilitate platform is Unity - 2019.2.21f1, 2019.1.14f1
Supporting the HTC Vive Focus 3 and Oculus Quest 2 (consumer and enterprise editions) - see platform page for specs.

Windows platform also available - see platform page for min specs.

Enquire with us to learn more about our compatibility roadmap.
MP4 - 360, 180 videos. 2D videos (16:9)

PNG, JPG - 2D, 360, 180 images

MP3 audio files

PDF - Landscape PDF presentation

Multiple-choice assessment

CGI based roleplay

3D models - contact us at enquiries@unleashed-vr.com
Contact us if you are interested in learning more about how we can work together: enquiries@unleashed-vr.com