Create, deploy, and measure your virtual training in one simple, flexible platform. No software development skills needed. Create lessons using our easy-to-use tools and templates.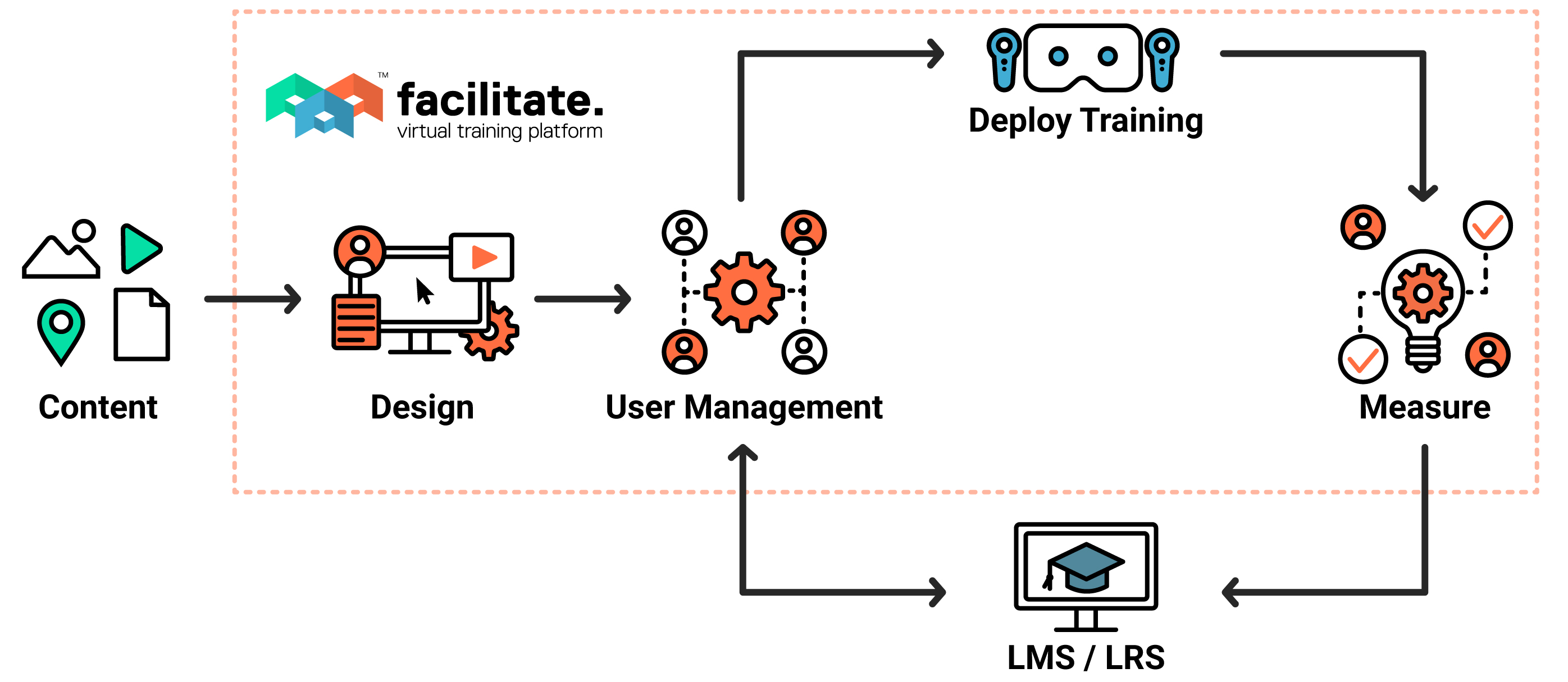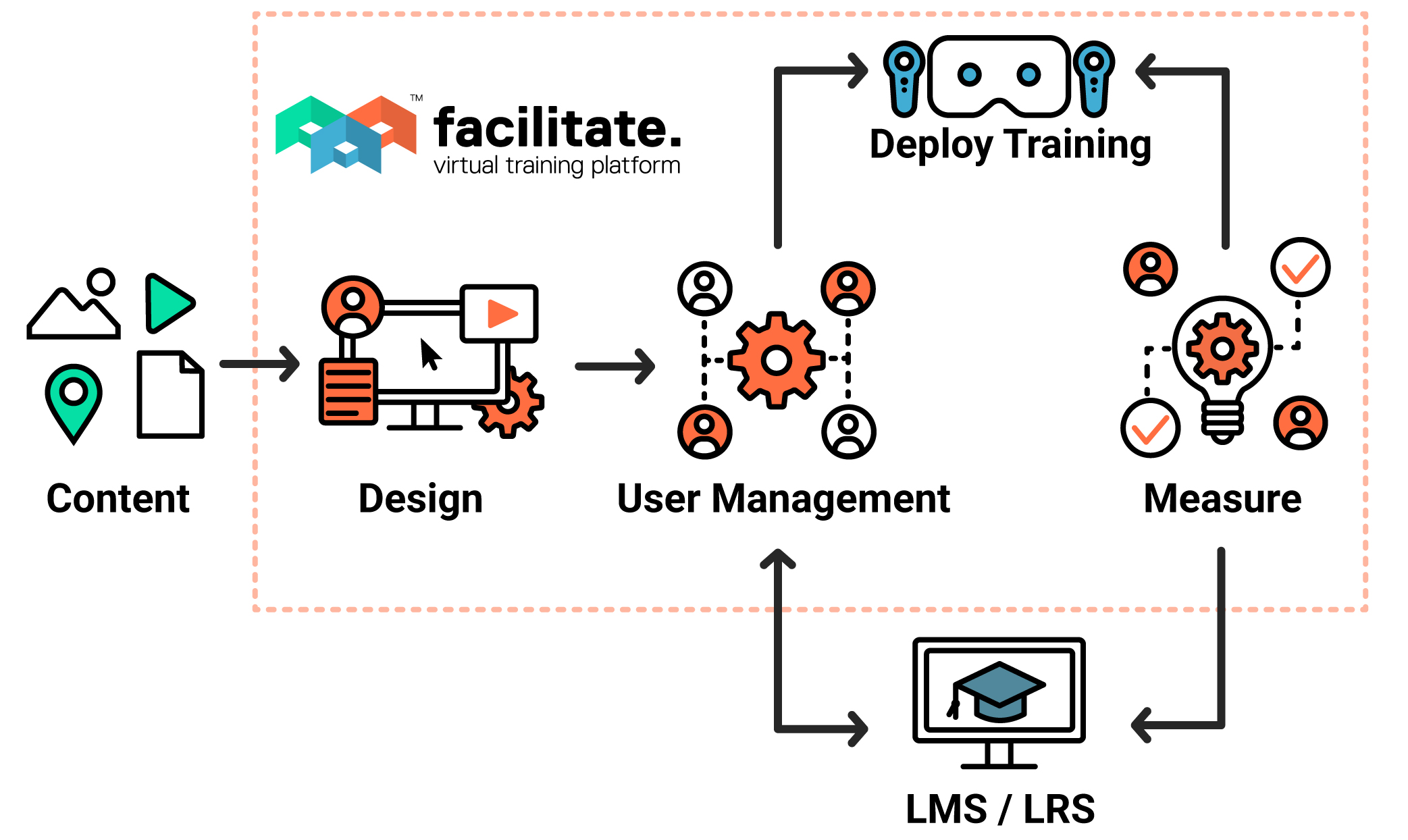 Compile your VR content into structured lesson plans with learning objectives, in either a synchronous or asynchronous structure.
Manage your users in one central place
Manage your learners using our group structure and permission functionality. Assign VR lessons specific to learning needs.
Measure your training impact, meet compliance requirements and export data to your local LMS with our xAPI integration.
VR training made scalable, flexible and affordable
Don't pay for dormant accounts. Only pay for users who attend training each month.
All prices in Australian dollars. Get in touch to discuss pricing in other currencies.
All your VR content in one place
Facilitate offers unparalleled flexibility of VR content types available within a single platform.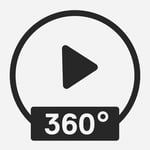 360 Videos
Provide the highest level of visual & auditory realism to your learners.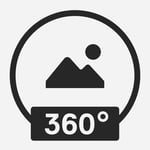 360 Images
Transport your learners to any location and create a powerful learning experience.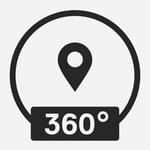 Interactive 360's
Provide a high level of interaction, combined with visual and auditory realism.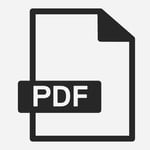 2D Material
Including PDFs and videos, this is a low-cost way to provide excellent supplementary information.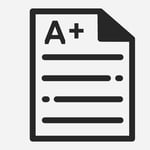 Assessment
A requirement for most learning outcomes and can be combined with other content types to reinforce key learning messages.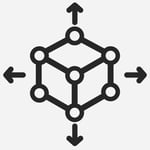 3D Models
Enable trainees to explore and use objects and equipment by importing a variety of 3D model types directly into lessons.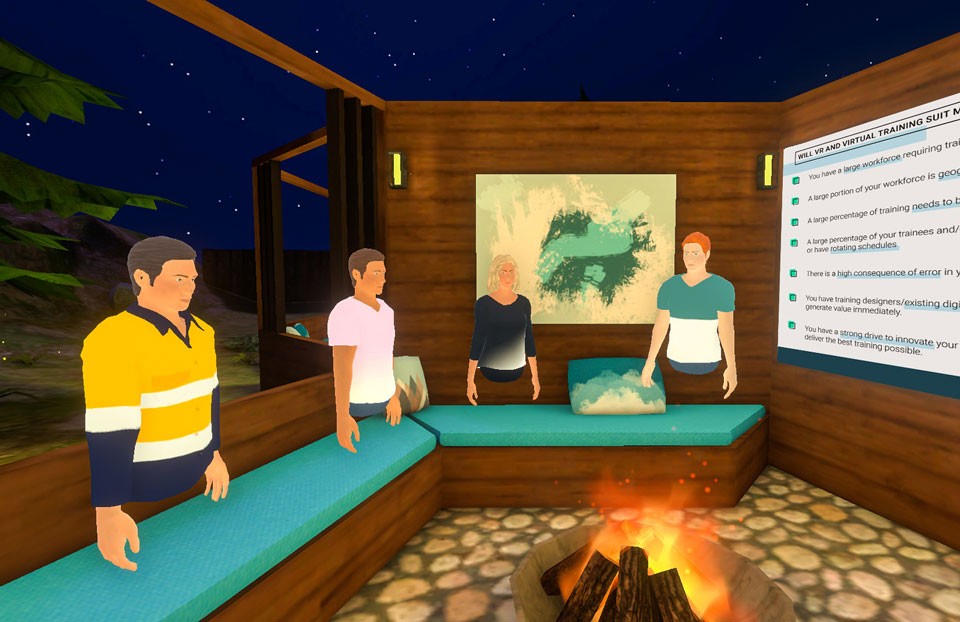 Collaborative Training
Provide synchronous learning opportunities in a virtual training environment.
Collaborative viewing
Collaboratively watch and interact with content, such as 360 videos.
Custom avatars
Learners can create custom avatars to best represent themselves, choosing from a library of avatar clothes and styles.
Real-time assessment
Facilitate's assessment and feedback functionality supports learning and testing in a group environment.
Individual Training
Provide highly engaging and interactive experiences for asynchronous learning.
Unique training environments
Facilitate virtual environments are designed to maximise the asynchronous learning experience.
Sequenced lesson structures
Create structured lessons for your trainees and ensure learning requirements are met.
Interactive 360 experiences
Deliver impactful training to your learners with Facilitate's interactive 360 media features, such as waypoints and assessment hotspots.