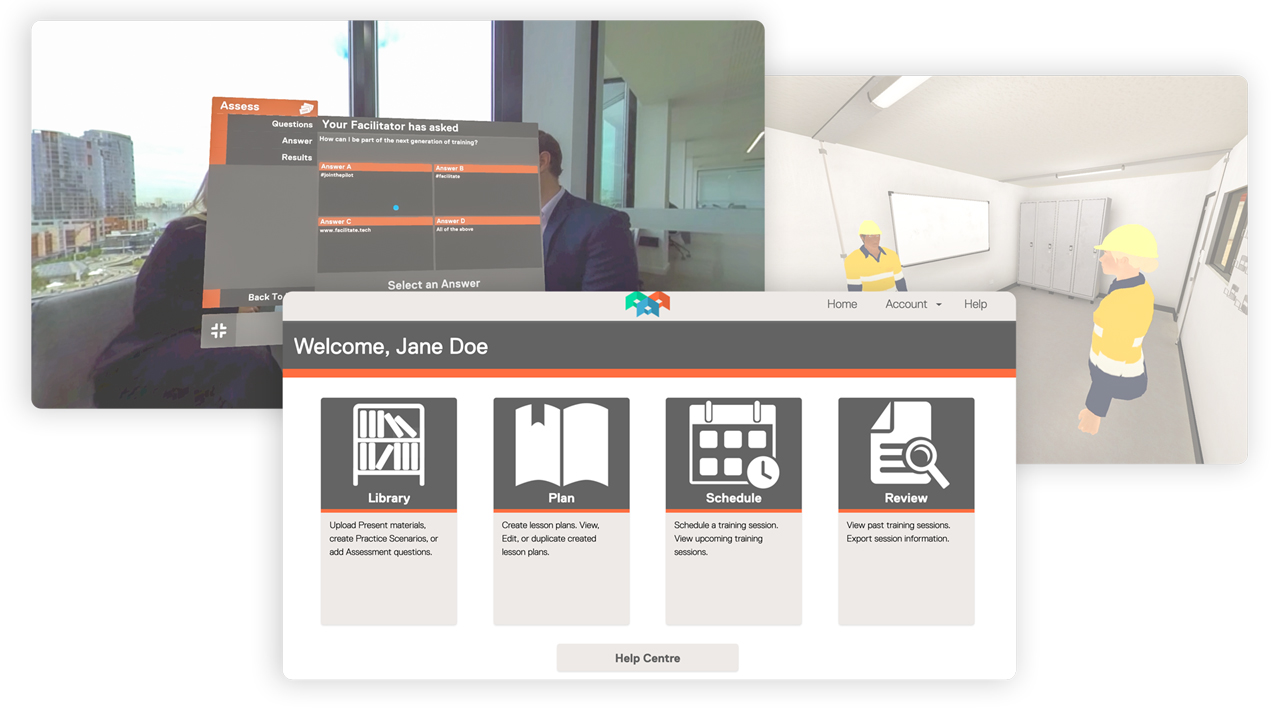 Present
Use your existing material such as slides and 2D videos. Add 360 images and videos for the full immersive experience.
Assess
Create question sets to verify understanding and give immediate feedback. Export results to your LMS.
Practice
Improve front line leadership capabilities through customizable role play scenarios.
Enter your first Virtual Training Session
Desktop, VR headset, or both together.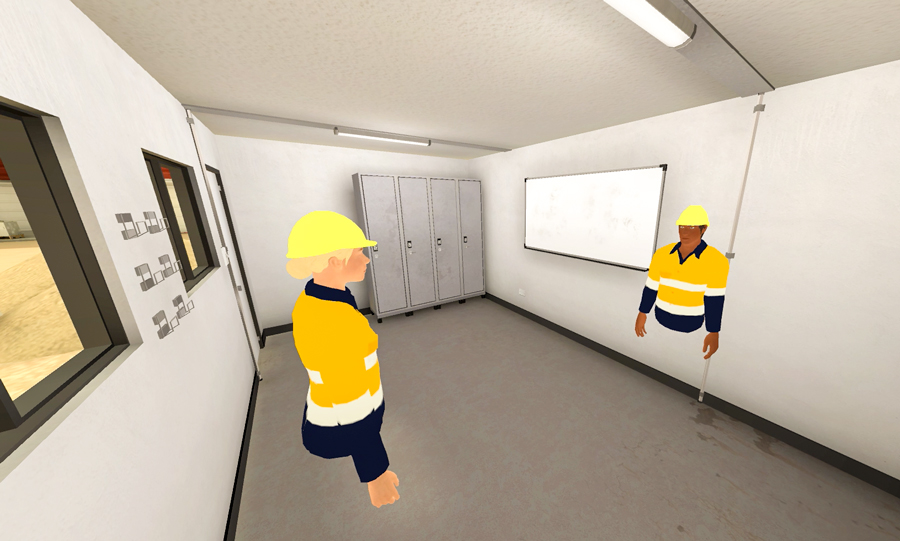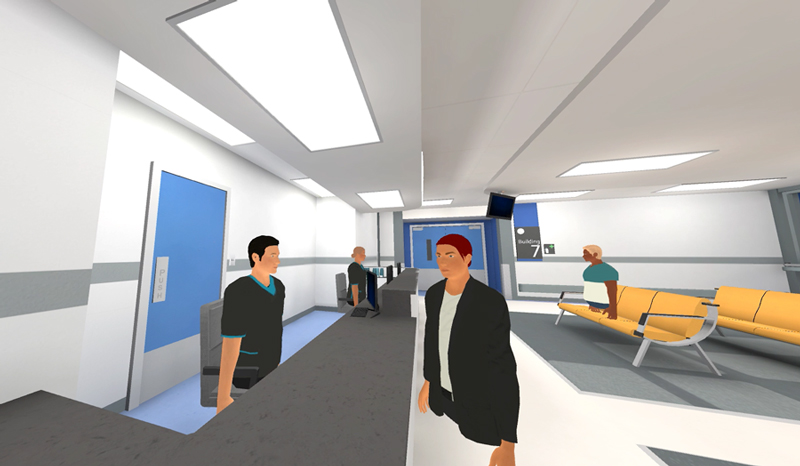 Enterprise Oculus Quest 2 Headset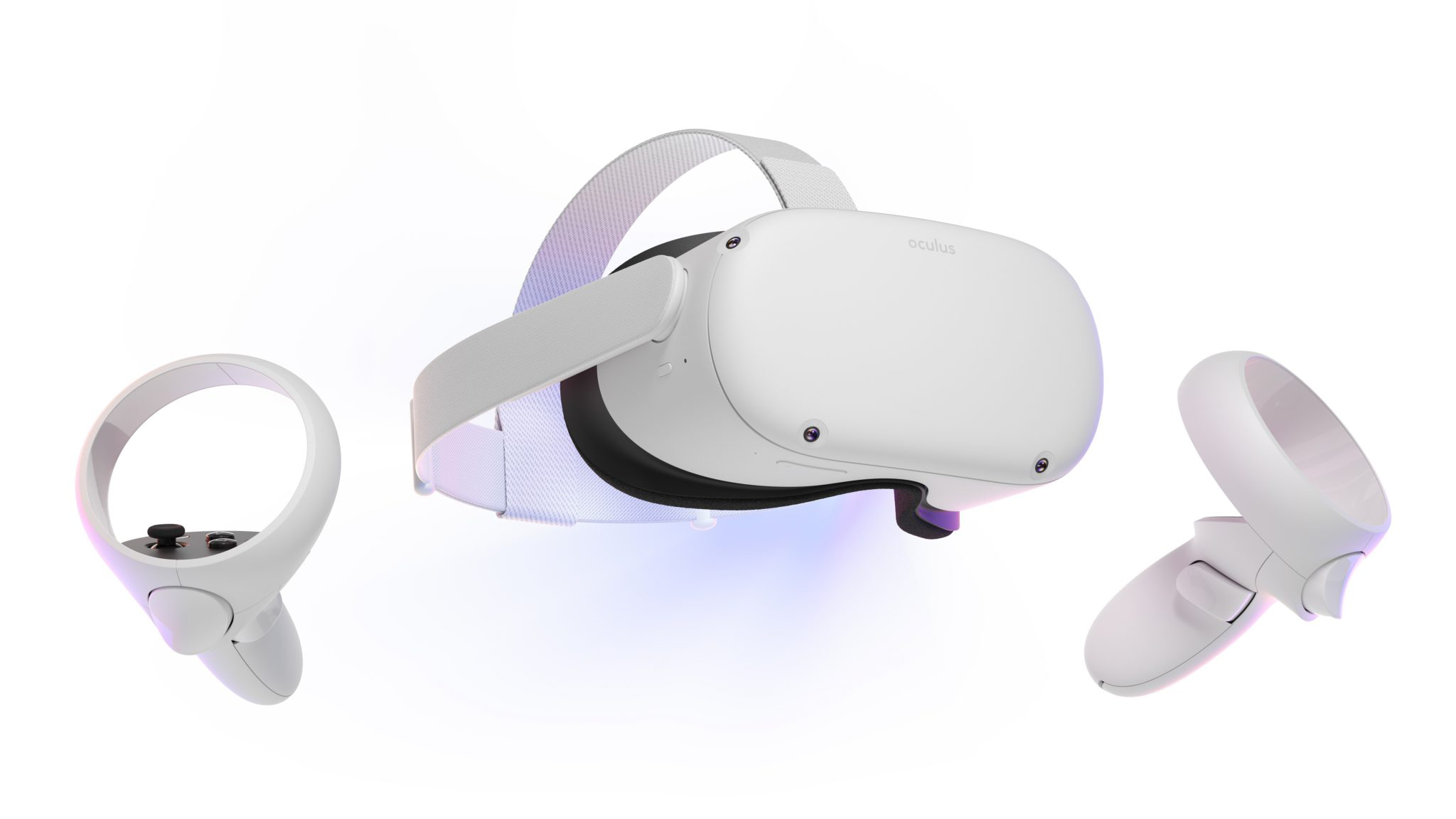 256GB storage
Duel OLED 1832 x 1920 Display
72Hz - 90 Hz refresh rate
6GB Memory
Enterprise Oculus Quest Headset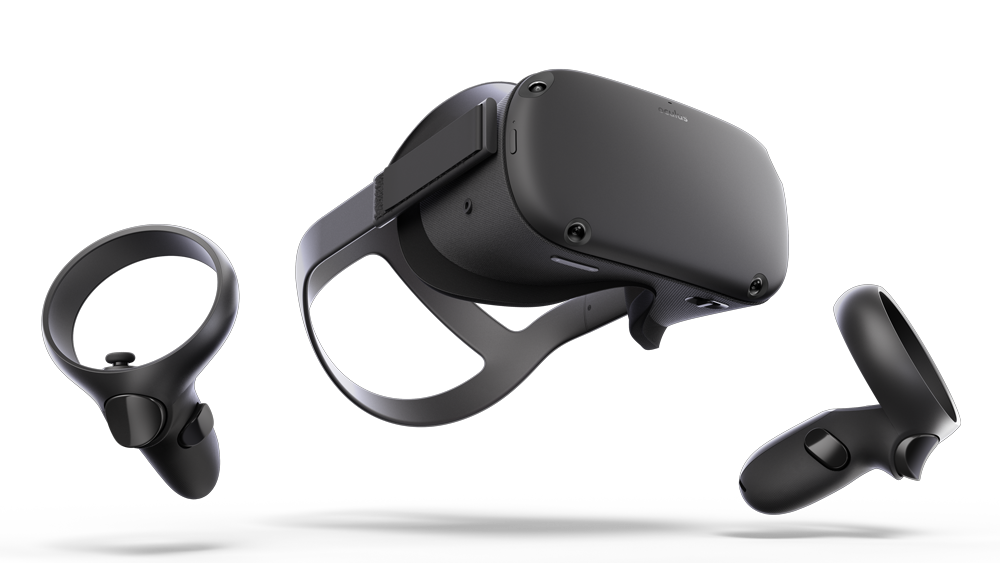 128GB storage
Duel OLED 1600 x 1440 Display
72Hz refresh rate
4GB Memory
Desktop
Windows 10
Facilitate is available for download for Windows 10 (Mac coming soon), allowing you to easily train from anywhere, anytime. Easily meet cross-platform with other users in Facilitate's immersive training environments. Facilitate will work best with the minimum Windows specs listed below:
Windows 10
Intel(R) Core(TM) i5-8250U
CPU @ 1.60GHz (2017)
8GB Memory
HD Graphics 620 Direct3D11