Introduction to 360 Filming: A Beginner's Guide for Virtual Reality Training
Uncover the secrets of creating immersive content. Learn the essential setup steps, including orientation, tripods, and managing stitch lines.
Explore real-life examples of excellent, poor, and not-so-great footage. Gain valuable insights with our checklist, guides, and tips for shooting images with people, outdoors, for processes/procedures, and virtual tours.
Lastly, discover the future of 360 camera technology and what exciting advancements we can expect. With guest host, Marc Charette from Work Pics 360.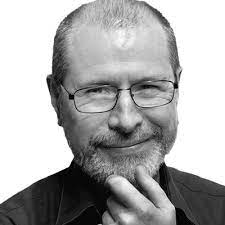 Marc Charette is a Google Street View Trusted commercial photographer specializing in 360° virtual tours published on Google Maps, Google Street View, Google Search results, Google Earth and other web and social media platforms such as Facebook. You can think of him as the 'little orange pegman' on street view but... 'Inside your business'.
His company, Work Pics 360 has created virtual tours for organizations such as Planet Fitness, Crowne Plaza Terrigal Pacific, Gosford RSL & Worthington BMW to name a few. Marc also provides product 360° rotation imaging, commercial and product photography for web and print and Virtual Reality.
Marc is also a member of the International Virtual Reality Photographer's Association, on the board of Central Coast Tourism and a co-founder of LinkedIn Local Central Coast.