6 Predictions for 2022 in the World of Immersive Learning

Philipp Seiler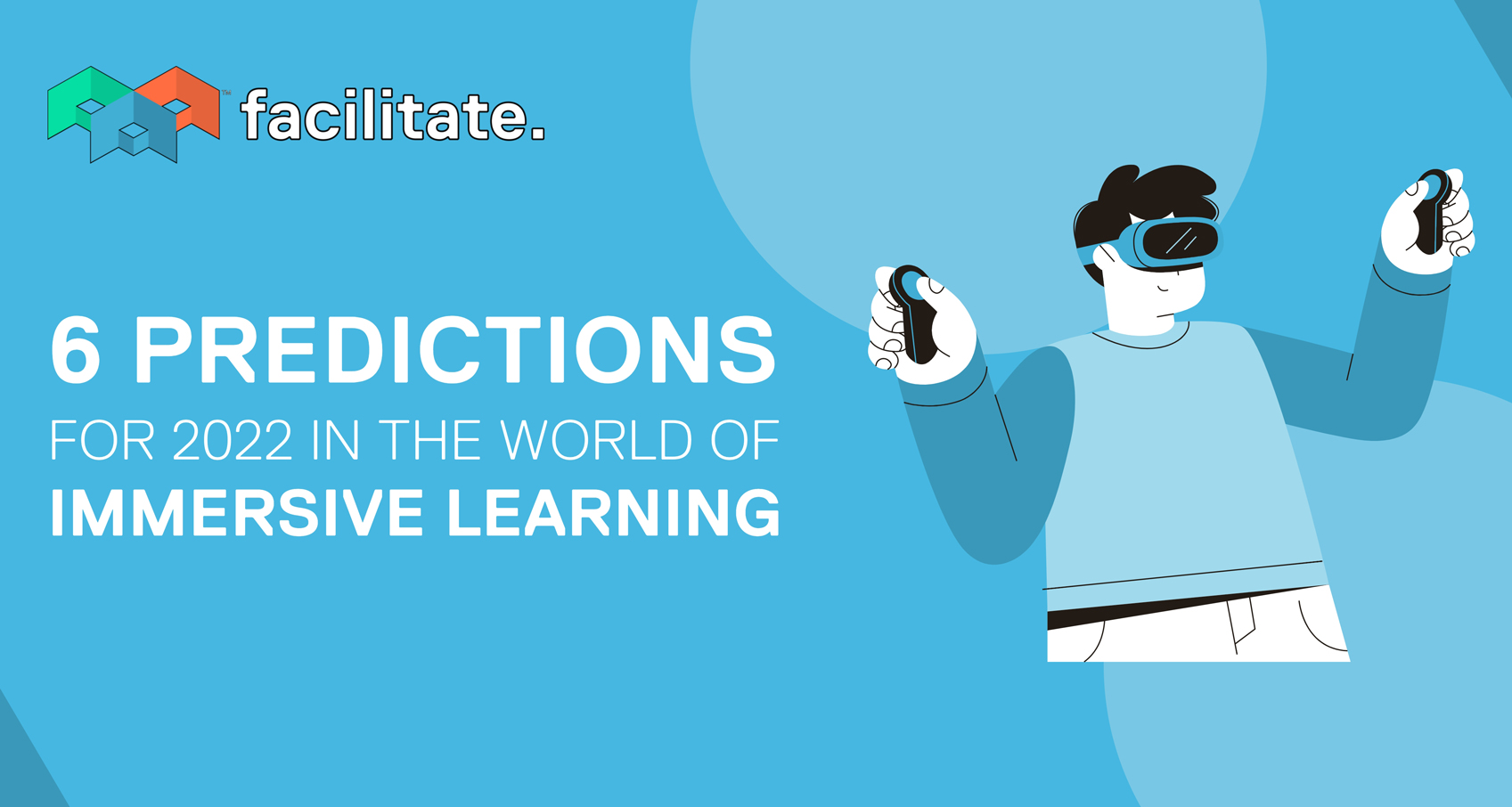 2022 is likely to be a big year for VR and XR more broadly. Here are some trends that we think are worth keeping an eye on:
[Estimated reading time: 3 minutes]
What will the 'Metaverse' actually look like?
With the introduction of the concept of Metaverse/s in late 2021, we're predicting to see these platforms evolve over 2022. The US $10B investment of Meta (formerly known as Facebook) into this concept suggests that we'll get a glimpse into this new world sometime this year.
Other metaverses will also likely start to take more prominence, such as Microsoft's Mesh, Decentraland, Somnium Space and Sandbox to name a few. However, the real value for organisations (in learning or collaboration use cases) will likely be with Microsoft's Mesh.
The expansion of the 'VR Creator Economy'
The VR "Creator Economy" as it has been termed, will likely expand rapidly. This will likely see the introduction of new creation tools, platforms and other offerings aimed at creating experiences, for use in a Metaverse or other platforms.
It's likely that the majority of this early content will not be focused on workplace learning, education (K-12 and tertiary) content will likely develop quicker, thanks in part to content standardisation provided by state/national curriculum. Creation tools will likely expand at all levels of complexity ranging from those designed for children through to those only usable by people with technical experience.
VR Content Management Platforms
Alongside this growth in VR content, there will likely be a growing selection of VR Content Management platforms. These will be aimed at managing, and disseminating learning experiences within large organisations and even within industries (e.g. education) as well as capturing and collating learning outcomes.
LMS and LXP VR expansion
LMS and LXP platforms may also look at the VR learning modality with more interest. There is a reasonable opportunity here for these platforms to integrate with and offer VR as part of a seamless learner experience, something which many enterprise organisations are looking for.
VR content standardisation
A focus on technical content standardisation will almost certainly be necessary with the advent of multiple metaverses and more content.
A central question that will likely emerge this year is whether individual proprietary standards or open-source standards will become the dominant entity.
OpenXR is an example of the latter, something which would certainly be beneficial for the VR ecosystem overall, however, this is unlikely. The larger players in this space will no doubt seek to develop proprietary standards for their metaverse.
Growth in VR best practice
The collective understanding of best practice for creating learning experiences in VR will continue to grow. More importantly, the importance of this knowledge will grow rapidly as VR technology becomes more and more accessible and standardised, a key differentiator will be the quality of the pedagogy embedded in the content.
---
Subscribe to our blog or socials to keep informed this year on the latest developments in the immersive learning space.