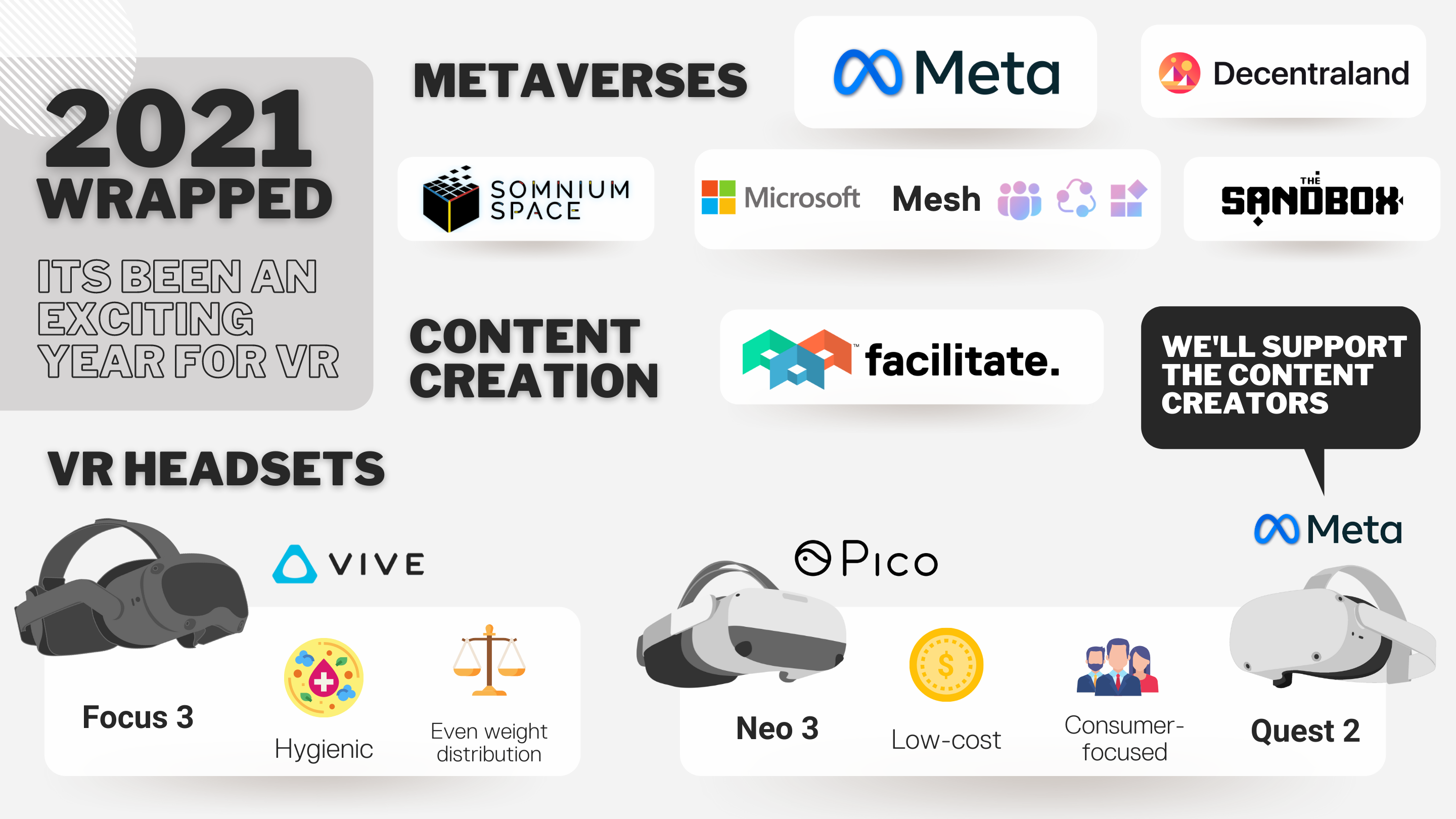 2021 has been a very active year for the VR sector. Exploring cutting-edge technologies such as VR to provide a better learning experience than eLearning and video calls has been a positive side effect of the lockdowns and work-from-home trend.
Below is a brief snapshot of some of VR's highlights in 2021.
[2 minute read]
---
Headsets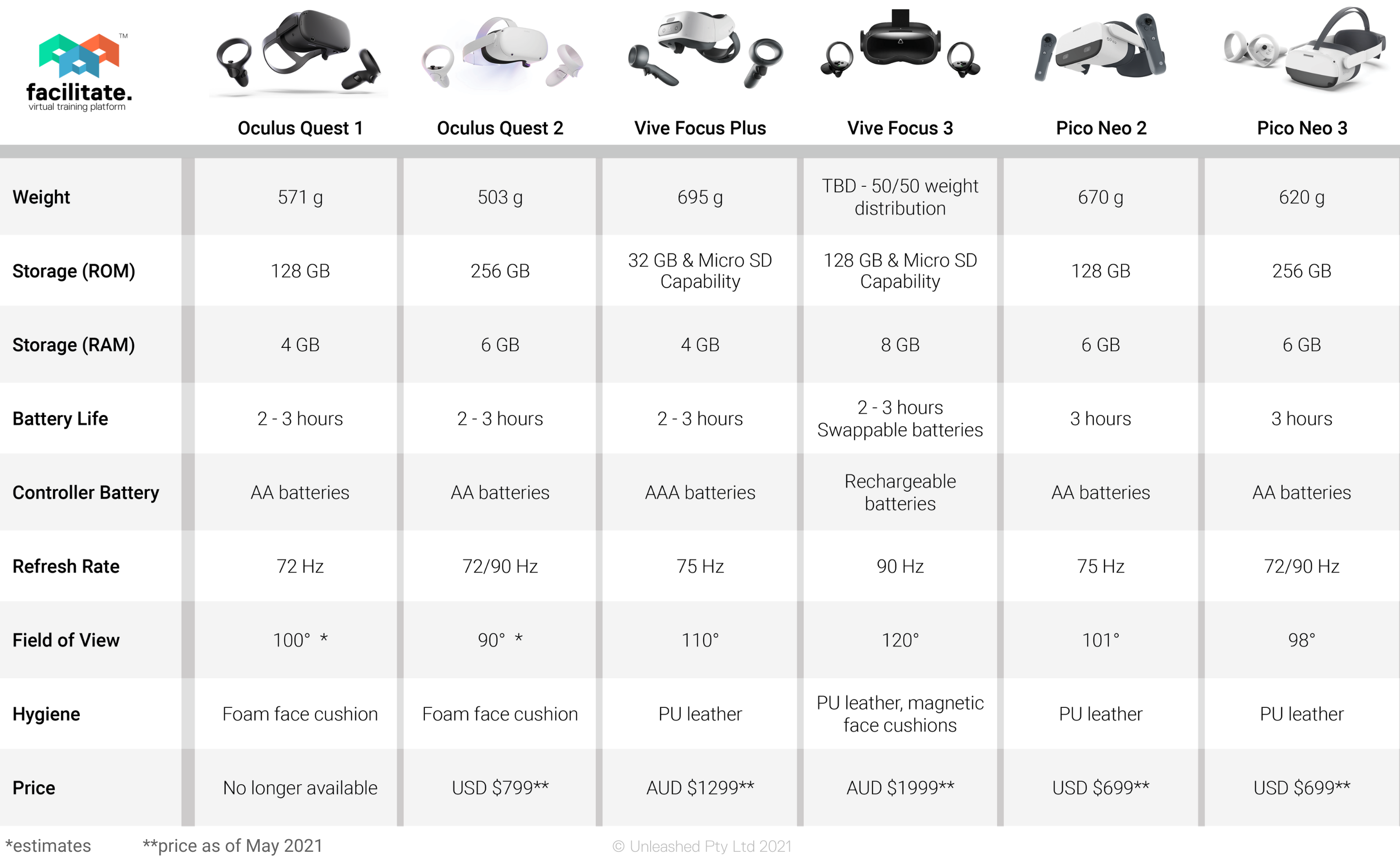 Vive Focus 3
The release of the Vive Focus 3 headset was a big step for enterprise standalone VR headsets, with features specifically designed for the enterprise market (detachable masks, even weight distribution, business storefront).
The headset truly showcases the latest and greatest of enterprise VR technologies
Low-Cost High-Quality Devices
Other great headsets, such as the Pico Neo 3, and the Quest 2 are making enterprise VR more accessible, affordable, and scalable.
Our headset webinar earlier this year outlines the factors you need to consider when deciding what standalone enterprise device to purchase. In case you missed it, you can rewatch the webinar using the link below.
Metaverse
The 'metaverse' and web 3.0 have been catapulted into the limelight with tech giants, Meta (formerly Facebook) and Microsoft among others, announcing their visions and virtual worlds.
Non-fungible tokens ('NFTs') have seen a meteoric rise in value, largely driven by the excitement generated from the funds invested in and advancements being made in metaverse projects.
Content Creation
Any metaverse will need experiences and digital assets which people want to consume. This will likely lead to a growing 'creator economy' creating a diverse range of digital assets. Meta (formerly Facebook) has announced that they will support and incentivize this creation process starting 2022; others will likely follow suit before long.
The Facilitate creator platform will be in the thick of this action by allowing learning professionals to create pedagogically sound learning experiences. These experiences can then potentially be used in one of the metaverses or other learning content systems. Learn more about our platform here.
---
Conclusion
SPOILER ALERT: With the world now coming to grips with living with Covid and, given the above positive developments in the sector, we believe 2022 will be a very big year for VR.
It's unclear what level of usage metaverse-esque projects will have, who the main players will be, and the level of openness their platforms will have.
However, it's abundantly clear that VR for learning will continue to spread to a greater number of organisations.
A growing awareness of the technology's unique attributes to provide a superior experience for learners, lower costs and advancements in headsets, and access to content and easy-to-use creator tools, are all signs for a positive 2022.